United Way of Chennai is a non-profit entity working in the verticals of education, health, environment, livelihood, and sustainable energy. We join hands with CSR partners in working for various causes. Apart from our engagement with corporates, we have our annual fundraising event, Markets & Economy. In the 12th edition of our annual fundraiser, we distributed our 360 Degree Awards to our partner in five distinct categories.
Best Corporate Partner Award
The Best Corporate Partner Award was awarded to Symrise Private Limited for their support in refurbishing 4 anganwadis, installing 100 solar lamps on the arterial road, rejuvenating the Nalla Thanneer Kulam and enhanced the space around the Sithalapakkam Panchayat. This rejuvenation of the pond has enabled the pond to be a haven for women and children who wish to spend time in the pond area. Their commitment to empower the world around them is inspiring.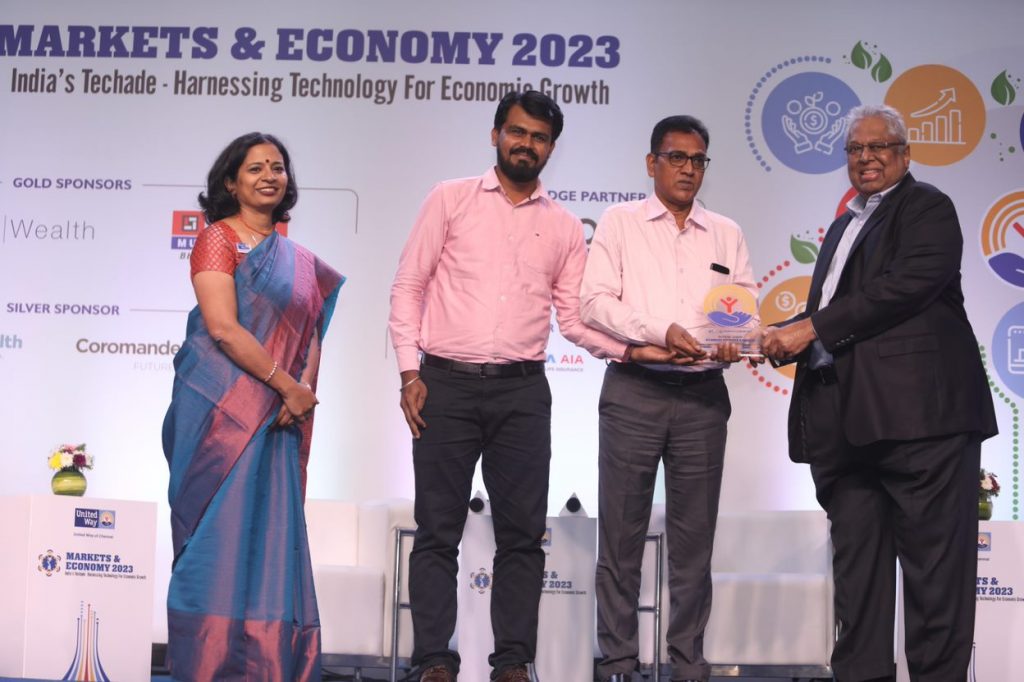 Best NGO Partner Award
The Best NGO Partner Award was awarded to Iniya Udhayam Trust for their works in menstrual health and hygiene with young girls, adolescents, and women from schools, colleges, and the community. Their work ethic and commitment to create awareness on commonly stigmatized topics like menstruation is commendable.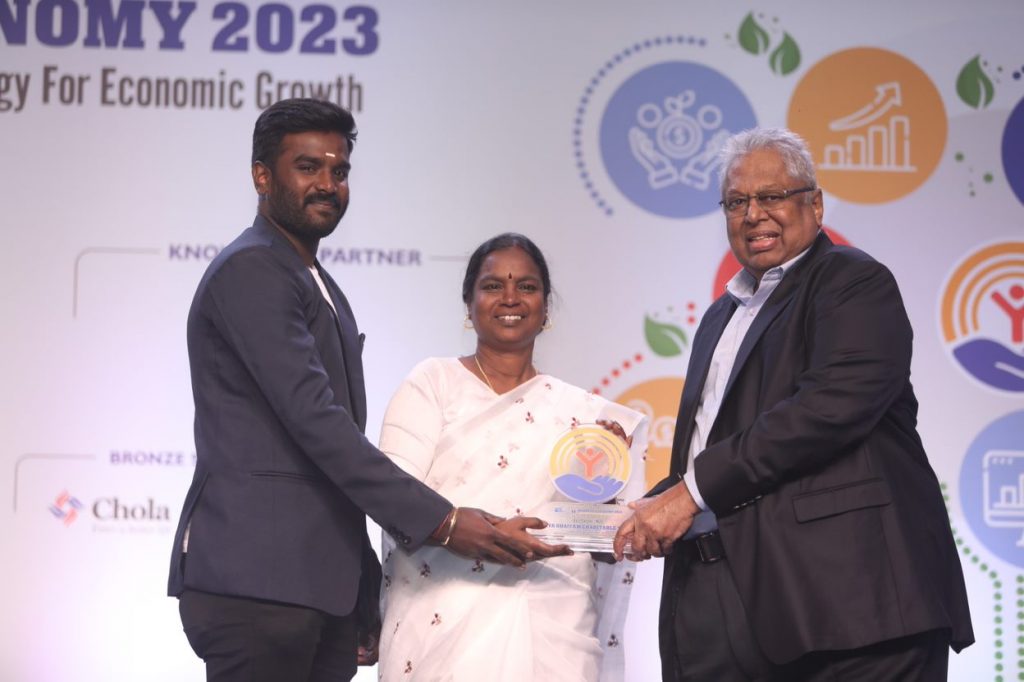 Best Volunteering Partner Award
The Best Volunteering Partner Award was awarded to AGS Health Private Limited for their engagement in volunteering activities. During the past year, AGS Health Private Limited engaged in 8 volunteering activities round the year and have engaged 1937 volunteers for 13212 volunteering hours in making Back2School Kits and Audio Book Recording. Their commitment to give back to the community is impressive.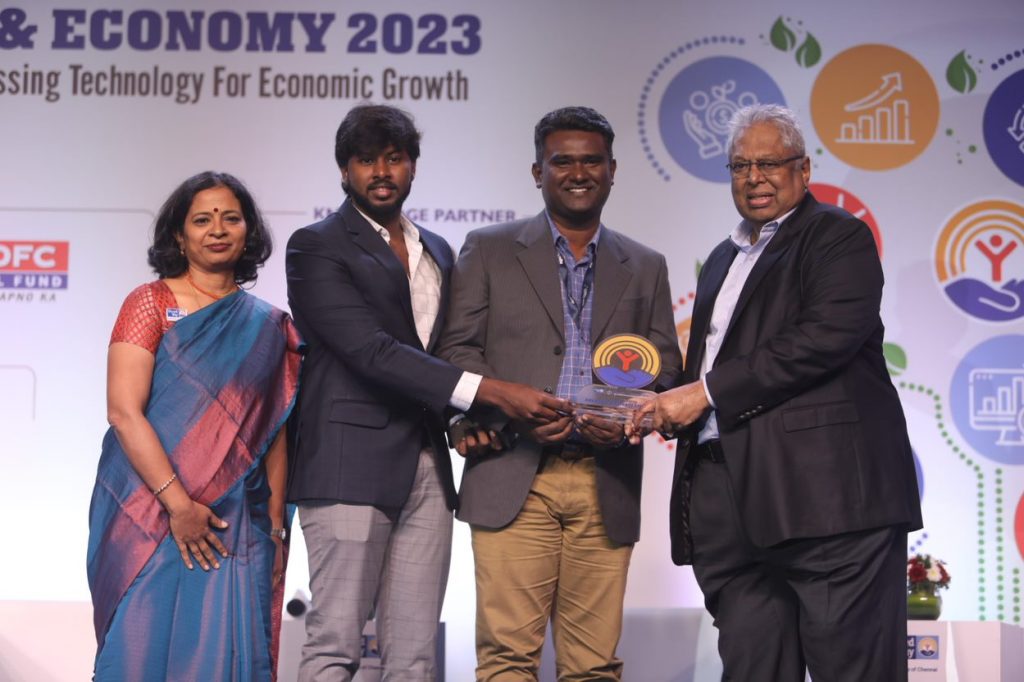 Best Government Partner Award
The Best Government Partner Award was awarded to Mr. V. Vishnu, IAS for his engagement and support in our works at Tirunelveli district during the Covid pandemic. The then collector of Tirunelveli district, Mr. V. Vishnu, IAS helped us broaden our footprint beyond Covid relief. He directed the school leadership to help us find recipients for our digital literacy program, from among the children who were benefitting under the RTE Act enrolled in low-income primary schools. He accelerated permissions for our livelihood project unit in Sengulam, where women from SHGs came together to start a basket weaving enterprise using banana fibre. He continued to extend his support during our special initiative, The COVID Express. We are grateful for his leadership and his commitment to help different stakeholders work together for the betterment of the society.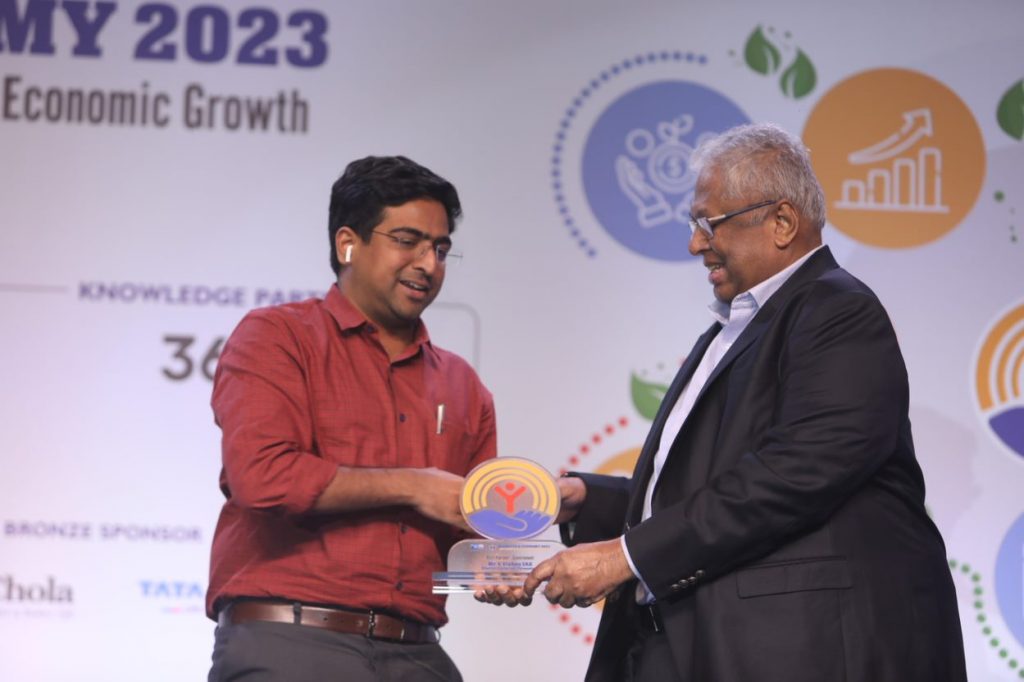 Know My Ability Award
The Know my Ability Award was awarded to Mx. Sivakumar TD in recognition of their efforts to bring about greater acceptance of trans persons in society. Sivakumar is well known as a champion for the rights of marginalized, including LGBTIQ people, especially in areas of crisis response and in sensitizing educational institutions.
To know more about our work
Reach out to partnerships@unitedwaychennai.org