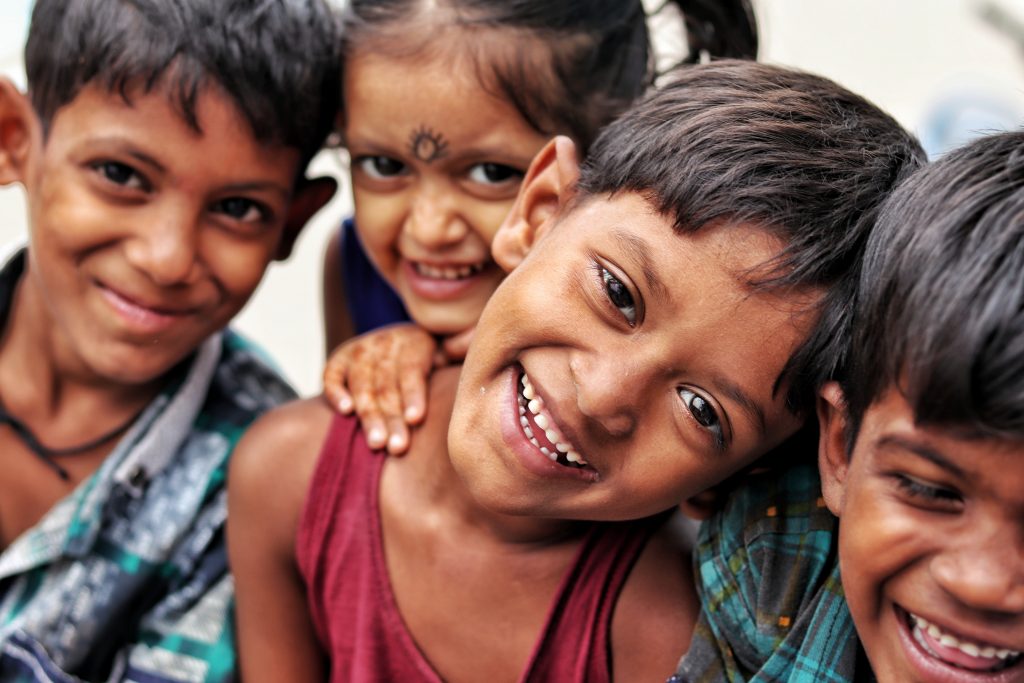 United Way envisions a world where all individuals and families achieve their human potential through education, income stability, and healthy lives.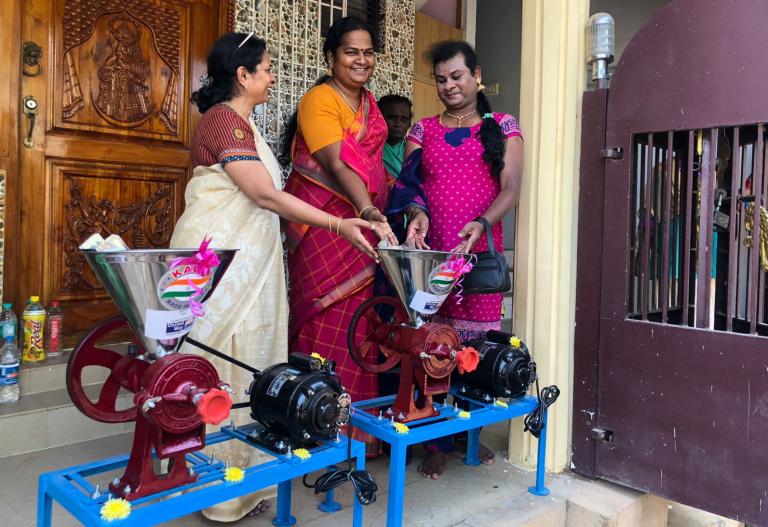 United Way of Chennai commits to mobilizing the caring power of communities through sustainable and impactful interventions.
We work with compassion and integrity towards inclusive and equitable solutions in education, health, livelihood and environment.
United Way Chennai is part of the global United Way network that is operating in more than 46 countries and in 7 states across India.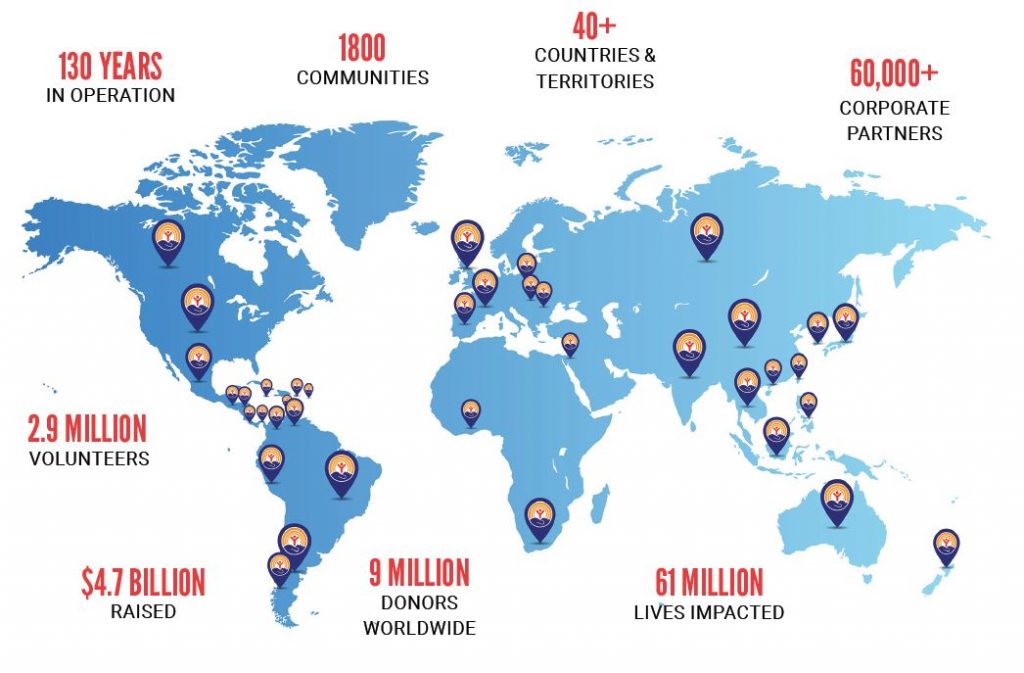 A decade of change and impact – we're grateful for the immense support from our donors and partners. We invite you to take a walk down memory lane with us by scrolling below.
The Beginning of the Journey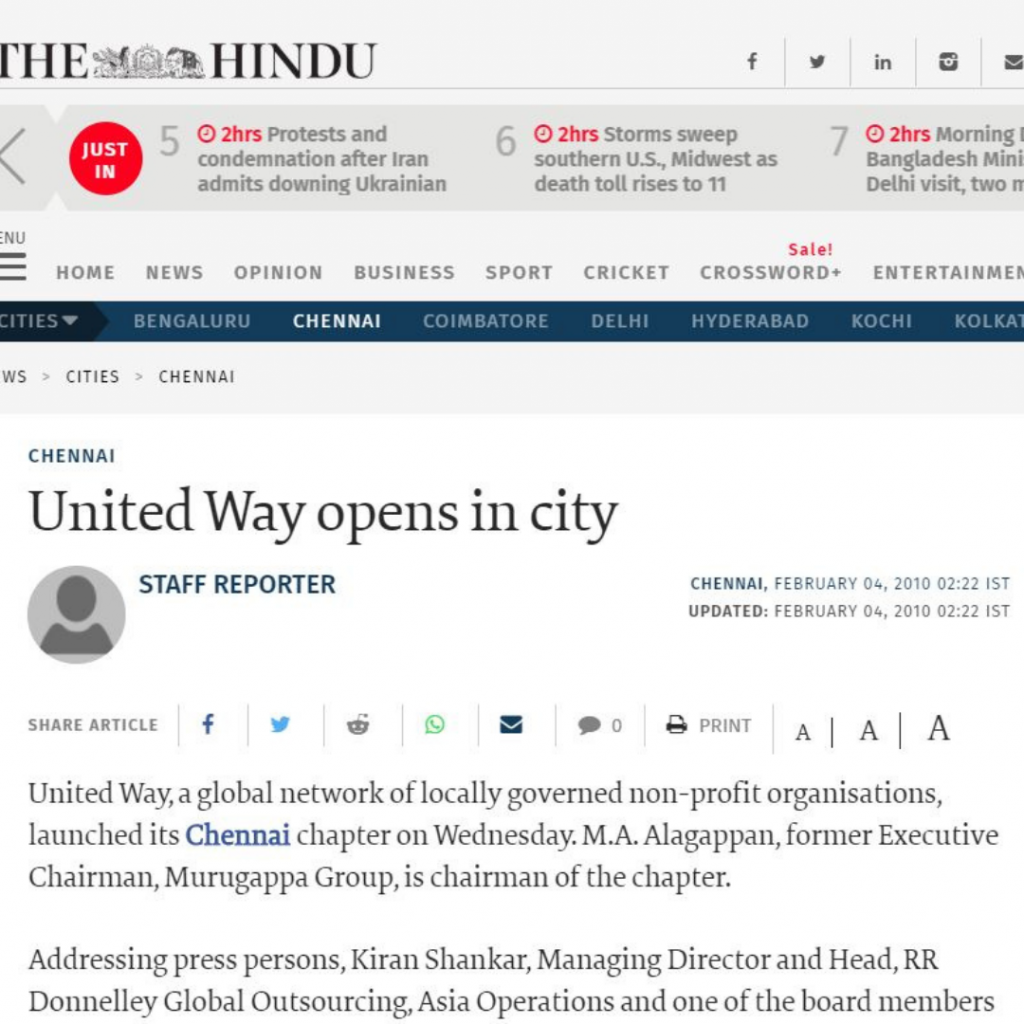 Part of United Way Worldwide, a global non-profit movement that channelizes the giving power of corporates to create an impact in the neediest communities
Establishing our CSR & Volunteering verticals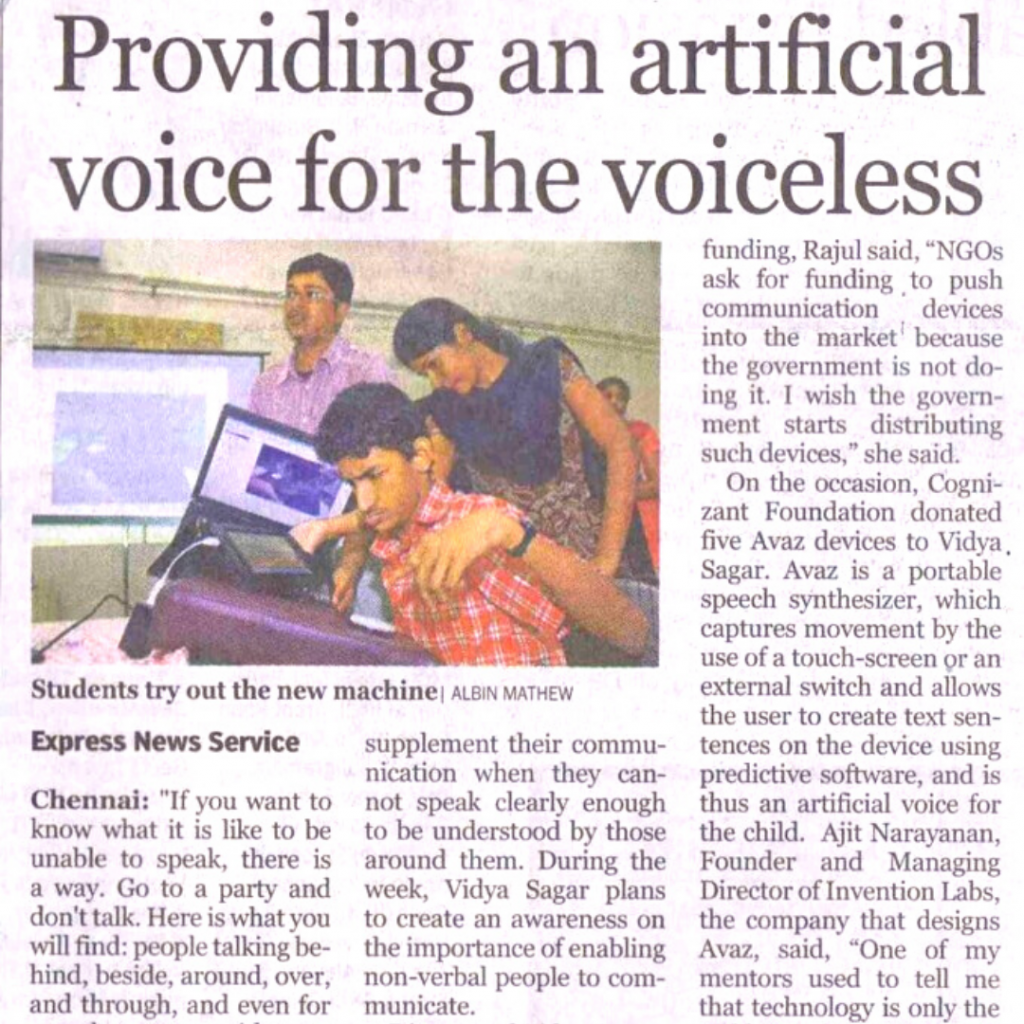 6 AVAZ devices worth Rs. 40,000/- each was donated to children of Vidya Sagar, a center for special education. 100 differently-abled individuals trained and placed in companies such as GE, Hinduja, Kotak Mahindra etc
34 CEOs ran for nearly 2 km at IIT Chennai, raising 45 Lakhs for causes supported by United Way Chennai
Striking collaborative partnerships​
Speakers included Mr. PN Vijay along with Mr. Nandkumar Surti and Mr. Sankaran Naren. Raised Rs. 30 Lakhs with 11 corporate sponsors
To commemorate Madras' 375th birthday, students from different schools exhibited their ideas about their perspective of Chennai. In the following year, we partnered with TOI to organize UWC's first public performance with Ms. Shobana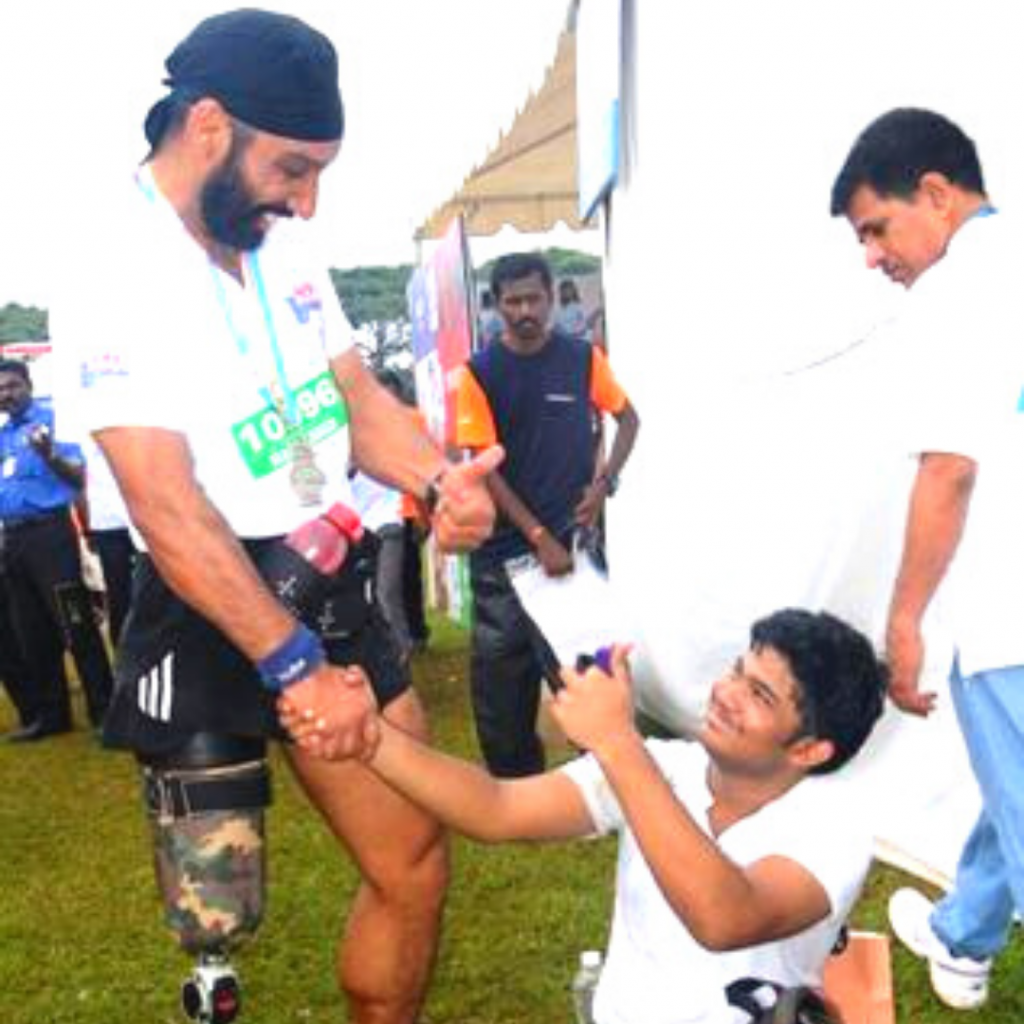 Included international participants from Uganda, Dubai, Algeria, and Ethiopia. A number of physically challenged persons were seen running, including India's first blade runner, Major Devender Pal Singh.
Pitching in to turn it around
The largest day of volunteering in the state with more than 10,000 volunteers participating in clean up campaigns, spreading awareness on cleanliness and hygiene.
We partnered with 8 corporates and 18 NGOs for the Flood relief program. Corporate volunteers distributed 24,000+ packets of food, 25,000+ liters of water, 3 lakh+ soya milk packs, 1000+ packets of Oats, 3000+ mats and blankets, 4000+ kgs of rice, Essentials like medicines, candles, Odomos mosquito repellent cream, sanitary napkins, and Items for rehabilitation – clothes, provisions, utensils, etc. We helped 4,00,000 affected people.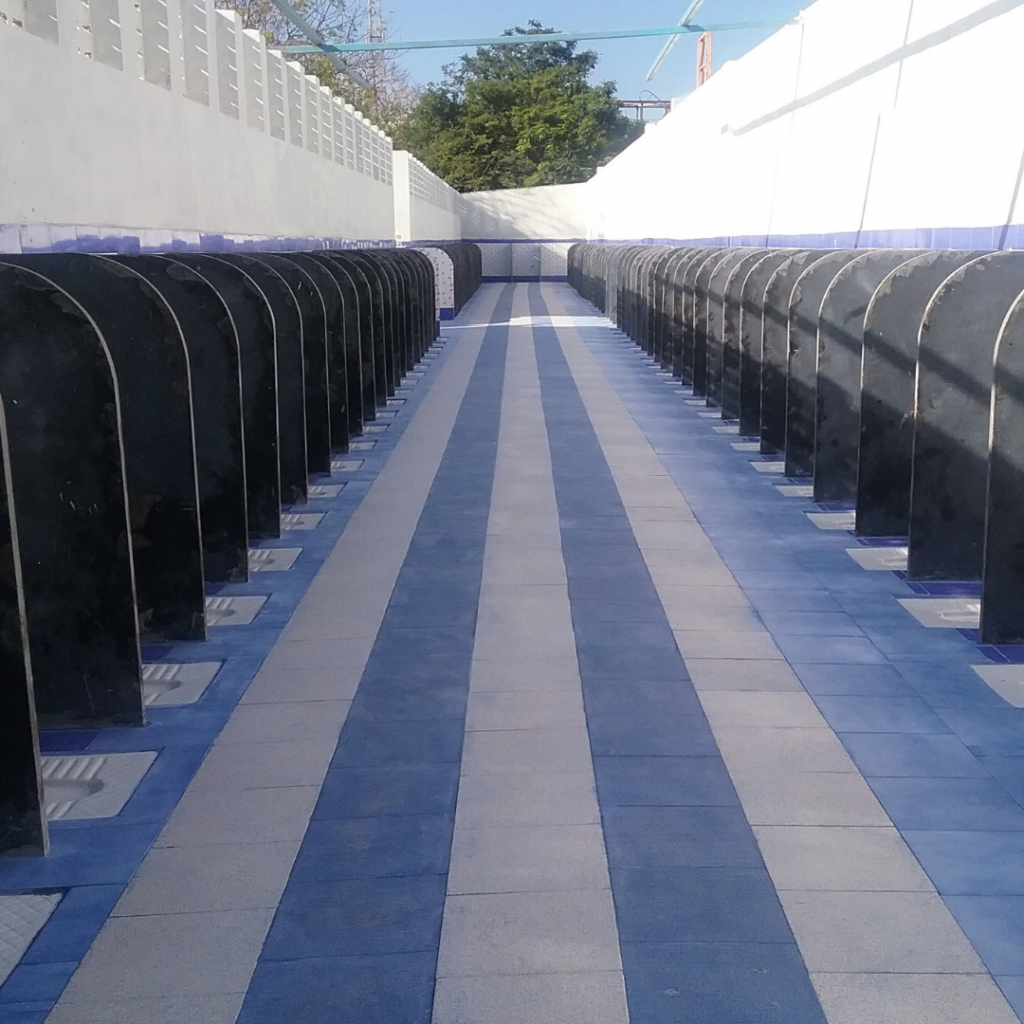 Constructed a girl-friendly toilet block fitted with incinerators for sanitary napkins as well as two group hand wash stations and a ground-level reservoir. Made provisions for water filtration & re-use and conducted awareness sessions on menstrual hygiene.
Creating a Culture of Giving
Enables underprivileged children aged 0 to 6 to become ready for mainstream schooling through pre-school education, immunization, and nutrition in Anganwadis. UWC partnered with the HT Parekh Foundation, ICDS & UNICEF to pilot the program in 10 Anganwadis in tribal areas.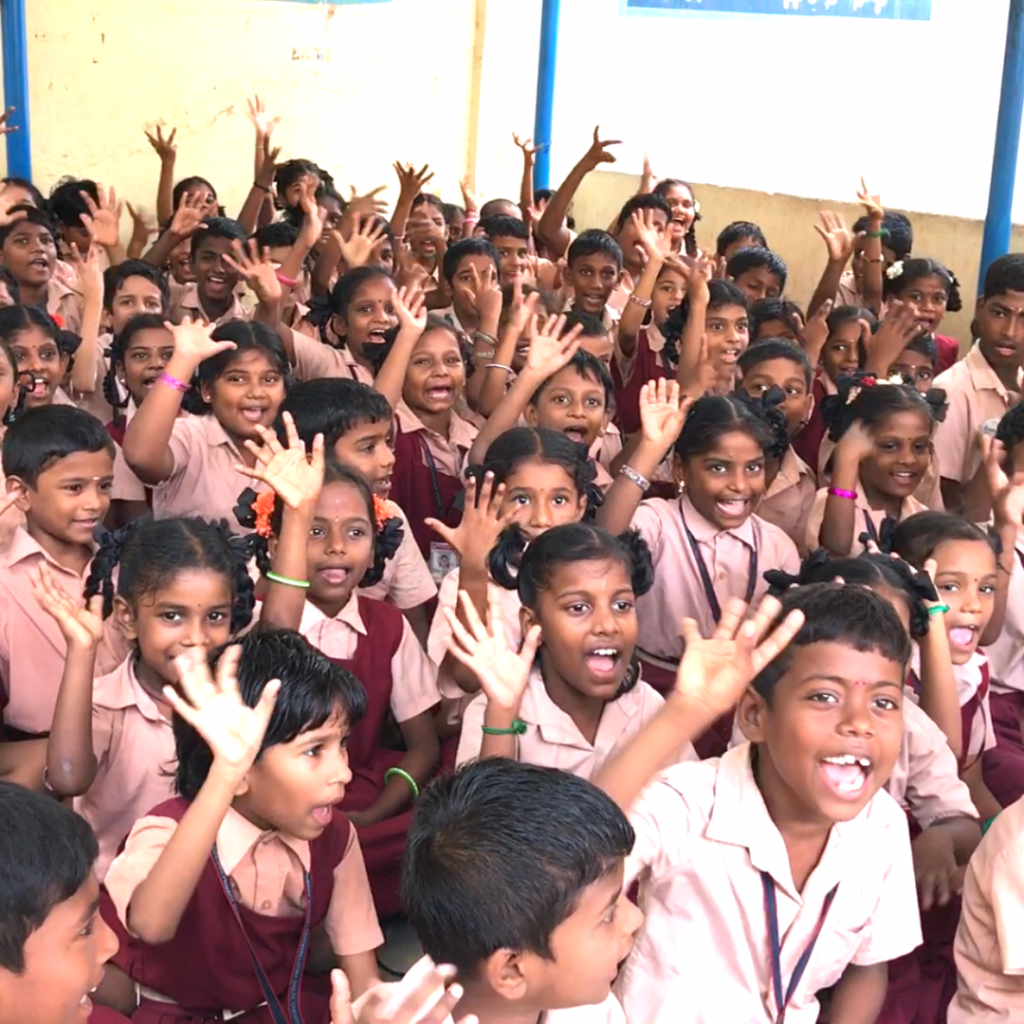 2000+ Volunteers from various colleges and corporates across the city taught 10,000 children in Govt. & Panchayat Union schools about the need & importance of safe handwashing habits. As part of United Way Worldwide's Day of Action Competition 2017, UWC won the Greatest Scale as well as Best Photo Award.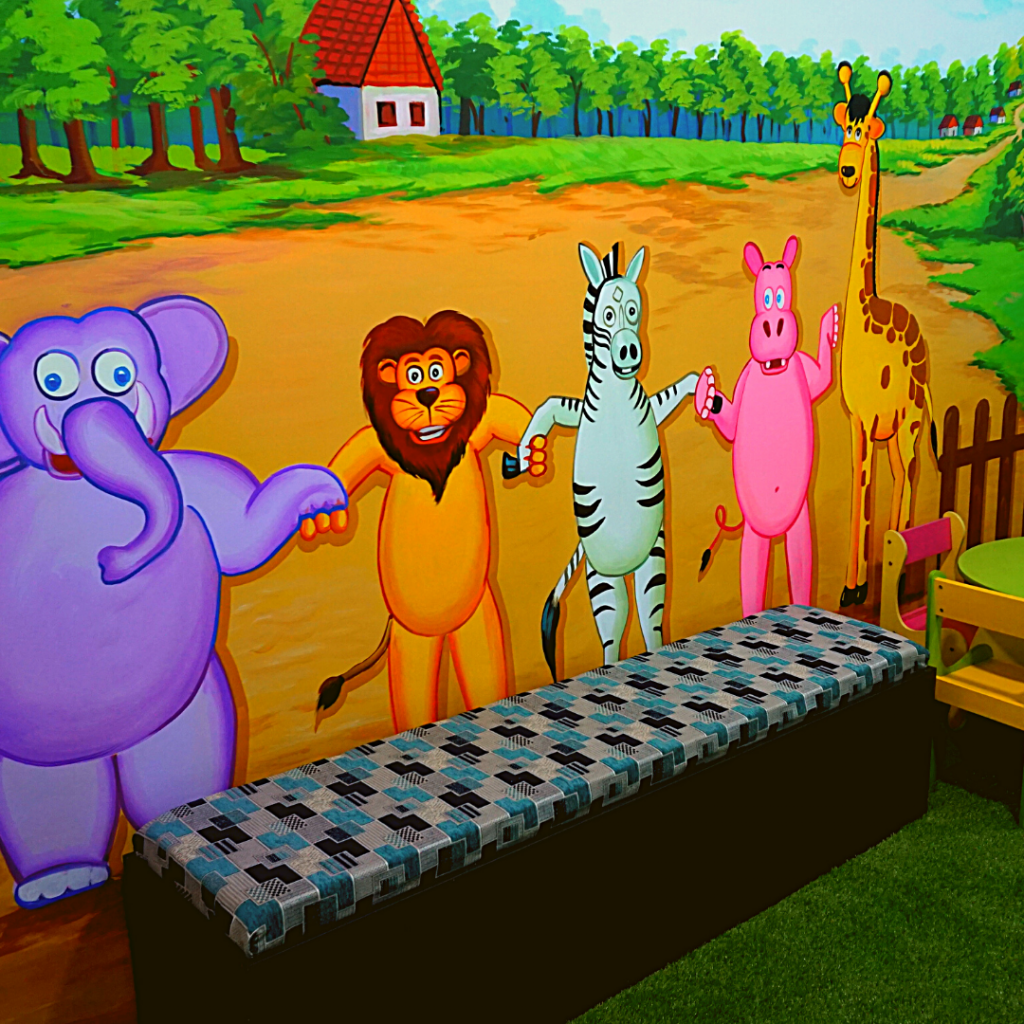 Courtroom trials are intimidating and to ensure that children have a non-threatening experience during trials, United Way Chennai in partnership with UNICEF & IIT Kanpur, conceptualized and created a child-friendly courtroom in the Madras High Court. 
Growing in leaps and bounds across verticals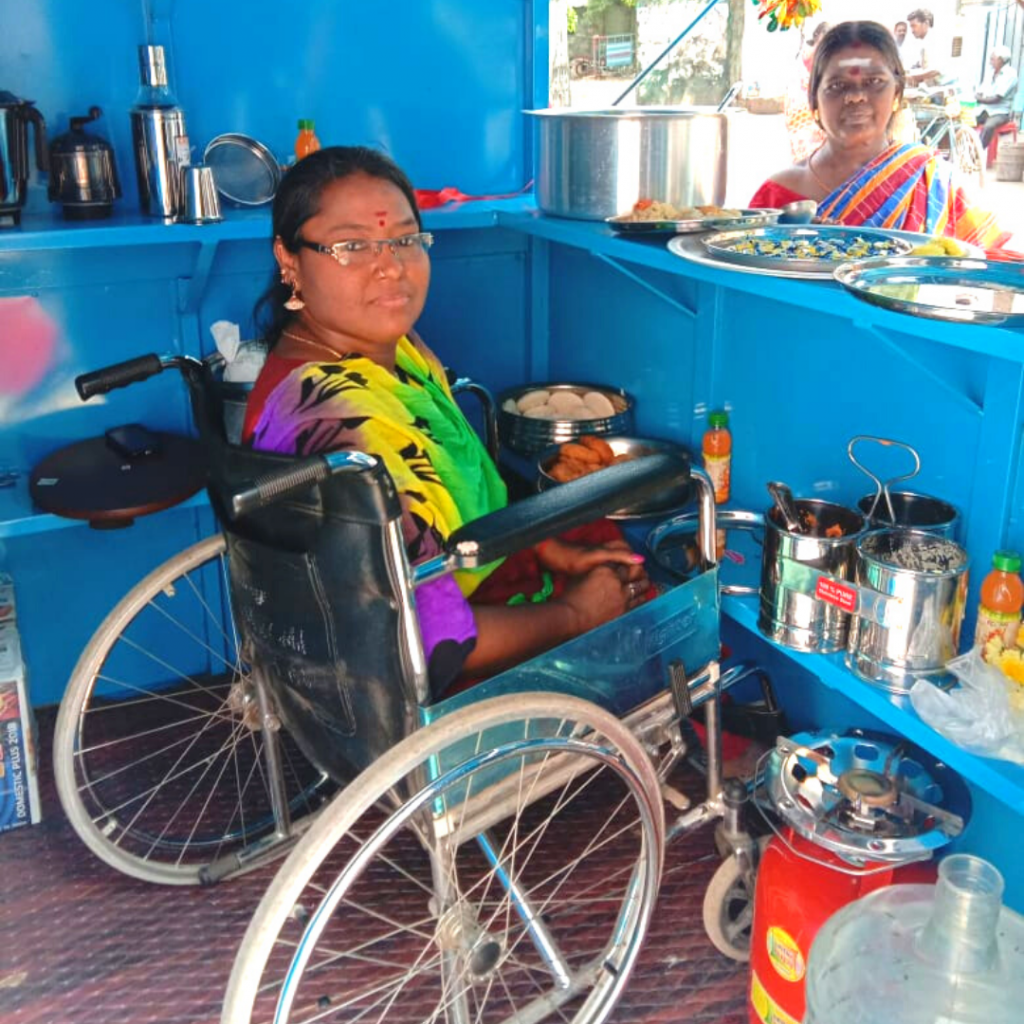 Benefitted the differently-abled by creating opportunities for a better quality of life through scholarships & micro-entrepreneurship. Tackling the water crisis through source augmentation and ensuring safe/affordable drinking water for poor communities.
Through our relief efforts, such as distributing 300+ NFI kits, building 50+ transient shelters, cleaning up almost 100 wells, restoring school and community plants, we benefitted more than 4 million people.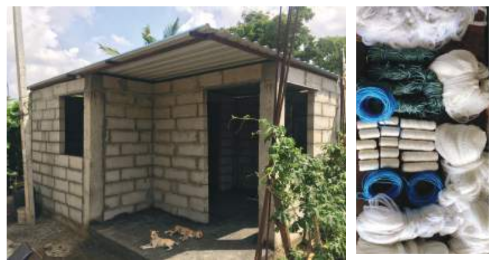 As many lost their homes and livelihood during Gaja Cyclone, United Way of Chennai with the assistance from United Way Bengaluru and corporate partners, successfully refurbished schools, reconstructed numerous shelters, and furnished over 600 families with fishing nets and livelihood support.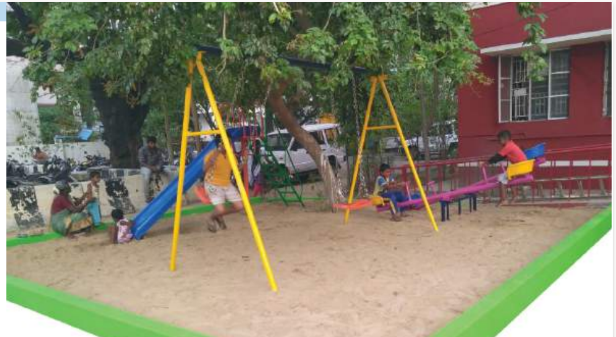 Child-friendly police stations create a welcoming environment for the children of dedicated police officers who often work extended hours. This setup ensures the safety of children in the presence of their parents while shielding them from exposure to ongoing investigations. 

In 2019, the United Way of Chennai, in collaboration with Chennai Mission, organized the yearly fundraising gathering "Battle of the Buffet" which witnessed the participation of nearly 100 NGOs, collectively raising Rs. 1.13 Crores to support their innovative and deserving programs. as part of Daan Utsav Week. The event featured a Stand-up show by Alexander Babu, followed by a musical performance by renowned playback singer Srinivas.  
A year of resilient change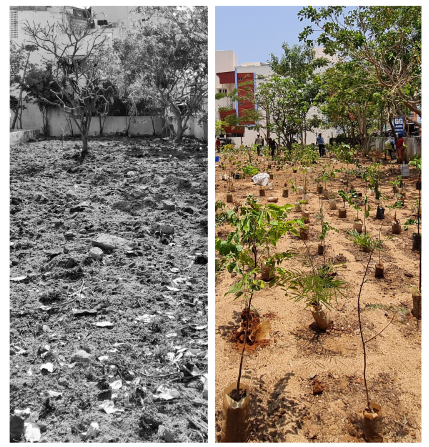 In partnership with the Greater Chennai Corporation and AGS Health, United Way of Chennai implemented the Miyawaki program to create a small forest on unproductive land of 395.43 square meters located at OSR (TVH Avenue, Sholinganallur) which significantly reduced the area's carbon footprint.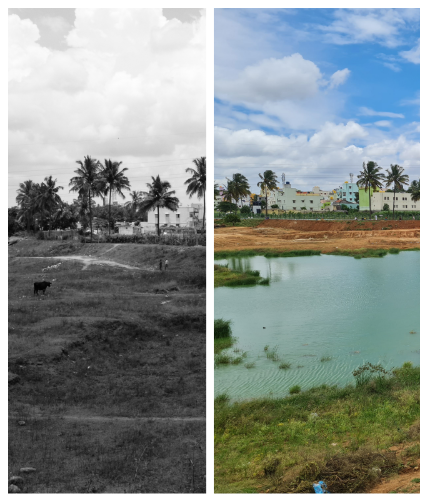 In partnership with the Caterpillar Foundation, United Way of Chennai successfully restored 2 lakes of 7.5 acres and 10.5 acres in Tamil Nadu that were on the brink of depletion. These lakes were assessed, rejuvenated and restored. The initiative inspired the local community to take responsibility for safeguarding the water bodies and also empowered them to make use of the newly developed amenities in the vicinity.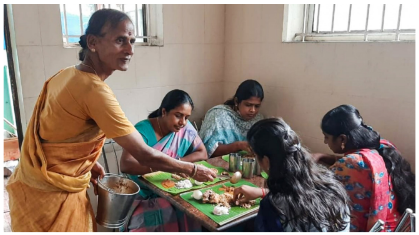 In collaboration with Wells Fargo and Swasti, United Way of Chennai made a dedicated commitment to enhance the socio-economic well-being of 15 transgender individuals by promoting sustainable livelihood activities and establishing a thriving kitchen managed by trans individuals. This initiative significantly empowered the transgender community. 
Standing with the community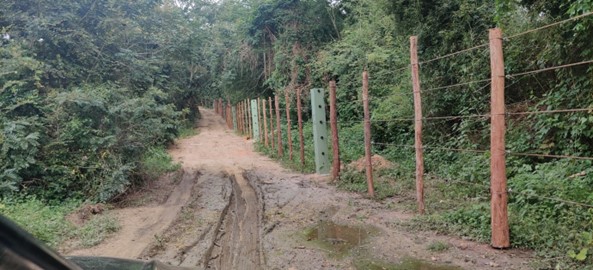 In partnership with the Department of Forestry, Tamil Nadu, United Way of Chennai erected a 2.5-kilometer steel rope fence that is friendly to elephants in the villages surrounding elephant habitats along the Jawalagiri Forest Range, Cauvery North Wildlife Sanctuary, located within the Hosur Forest Division of Krishnagiri District. This initiative has effectively decreased casualties resulting from human-elephant conflicts.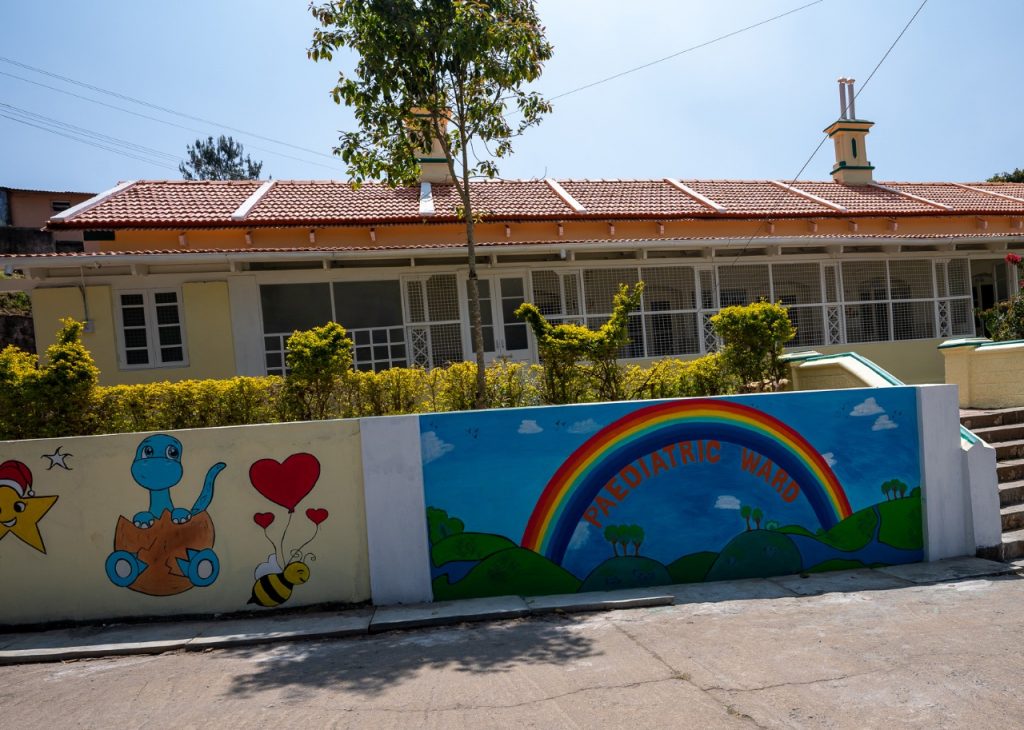 The Covid-19 pandemic bolstered our capabilities in providing essential infrastructure support to hospitals. The United Way of Chennai undertook the renovation of the Pediatric ward and ICU at Lawley Hospital in Coonoor, supporting them with vital medical equipment. This assistance has significantly improved the tribal communities' access to prompt and high-quality healthcare services.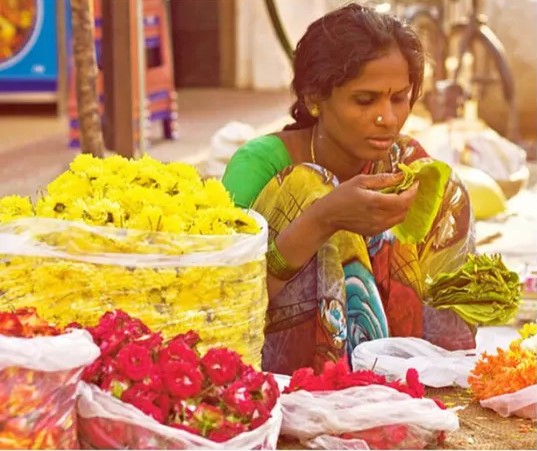 The United Way of Chennai extended essential one-time financial assistance to street vendors, domestic laborers, and daily wage laborers who had been severely impacted by the COVID-19 pandemic. This support played a crucial role in sustaining their households during the lockdown and paved the way for them to recommence their livelihoods.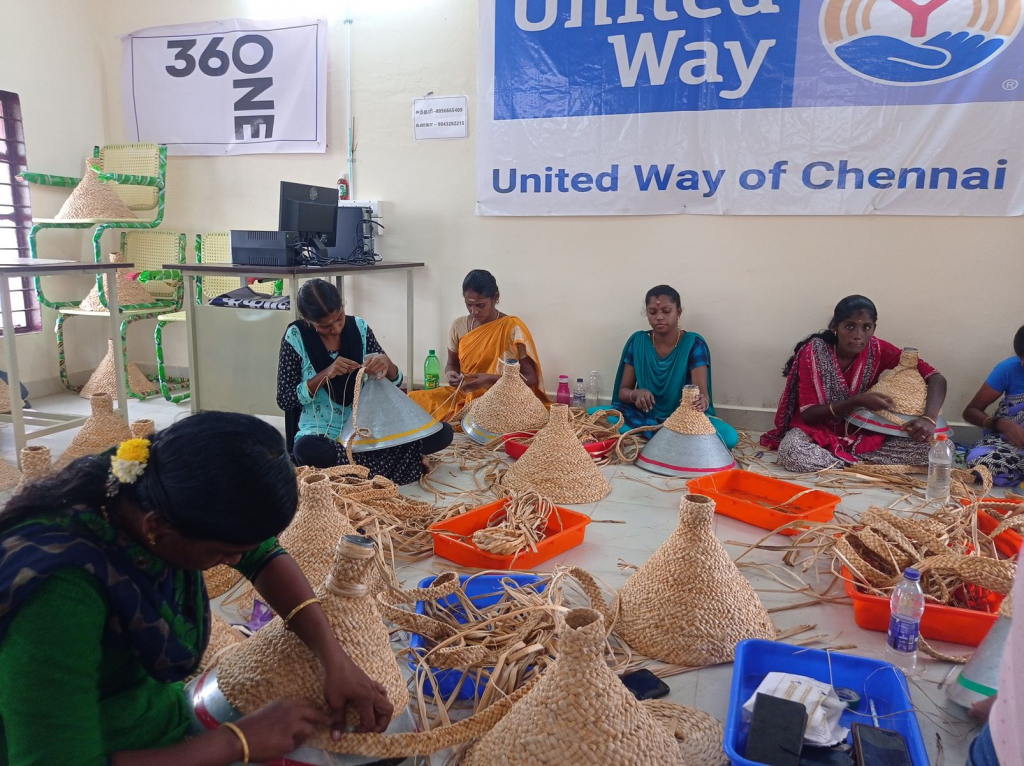 Through a rural entrepreneurship program, we established banana fibre product manufacturing centres, offering an alternative means of livelihood for 150 women involved in beedi rolling in the most economically vulnerable rural communities of Tirunelveli District. This support has not only enhanced their economic well-being but also bolstered their social empowerment.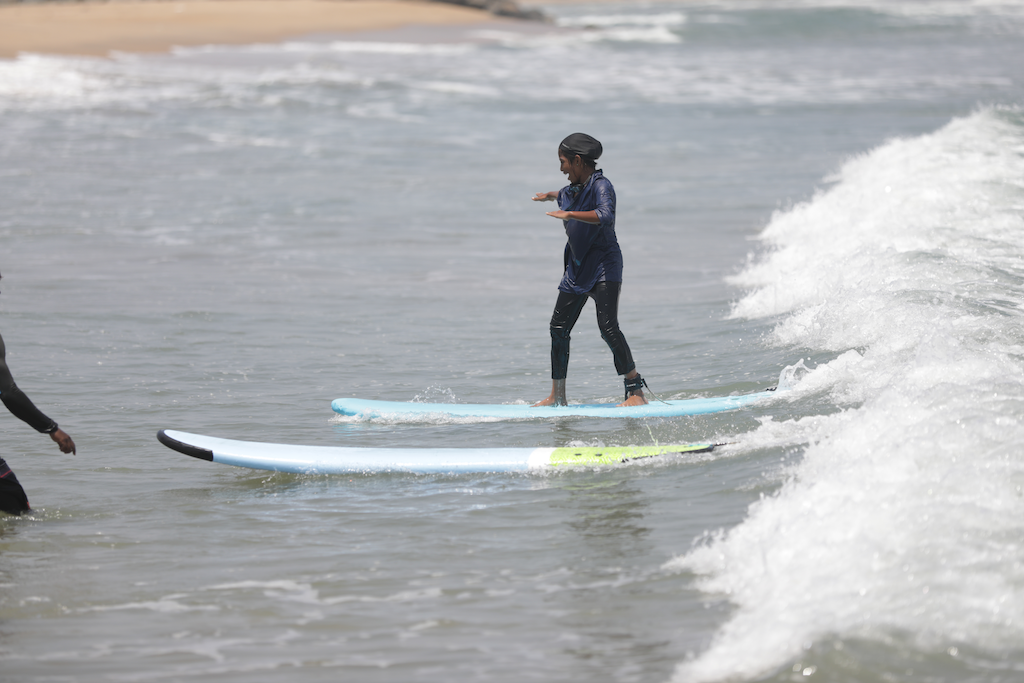 'Riding the Waves,' a collaborative initiative between the United Way of Chennai and the U.S. Consulate General Chennai, empowered 50 girls between the age group of 15 to 21 from coastal communities in Kovalam, Chennai, and Calicut, Kerala, to equip them in open water swimming and bolstered their life skills.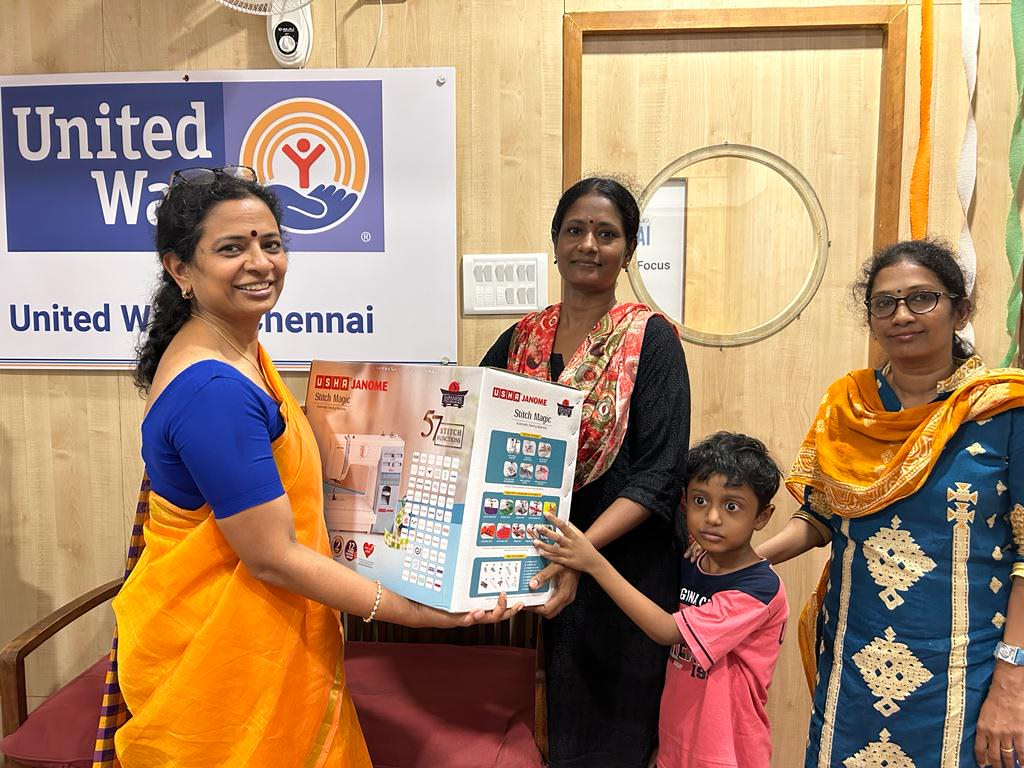 The COVID-19 pandemic has wrought havoc on both lives and livelihoods, with numerous families enduring the loss of one or more members, often including the sole breadwinner. To aid in this crisis, the United Way of Chennai initiated the 'COVID Express' program, benefiting 118 families spread across 11 districts in Tamil Nadu through the provision of livelihood support and scholarships. This assistance has effectively ushered in a fresh start for these families.