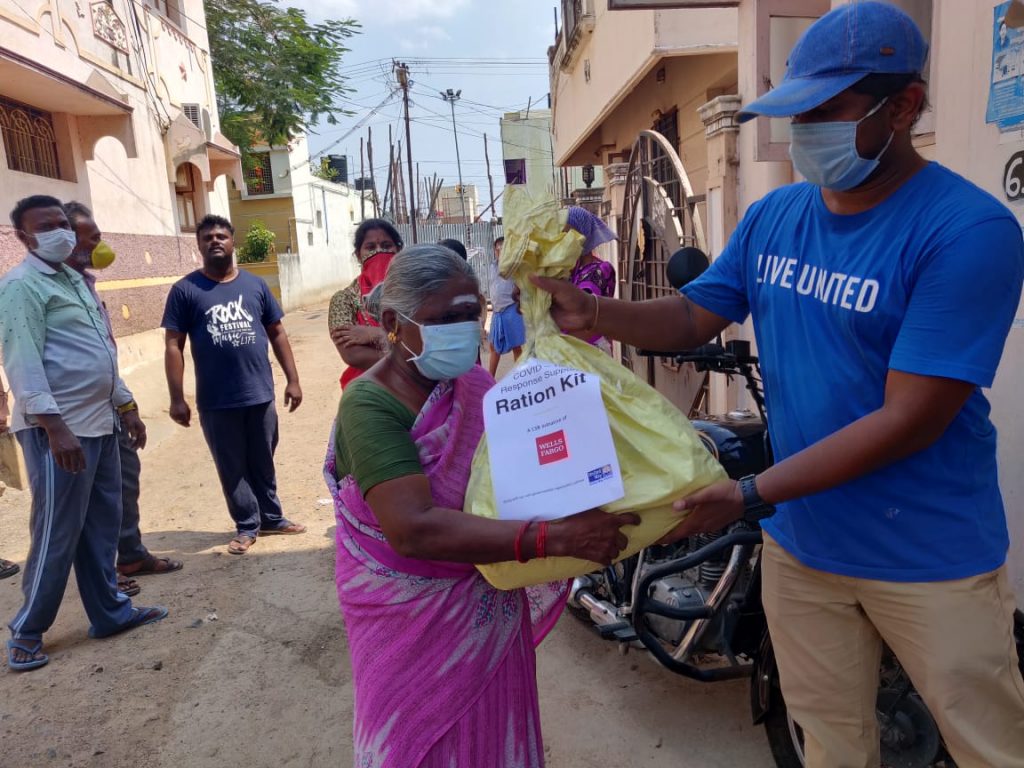 Distribution of Dry Rations & Toiletries
Many marginalized communities including the ragpickers, migrant labourers as well as the indigenous tribal communities in the outskirts of Chennai have lost their livelihoods due to the lockdown.
With no savings to dip into or any source of income, these vulnerable communities are struggling to have a square meal a day.
The immediate need is to provide daily dry rations that can help sustain their families. UWC is providing dry ration kits (including Rice, Dal, Oil, Sugar, Salt & Spices) to ensure these families don't go hungry.
We are also providing toiletries to promote safety & hygiene.
Target Families: 3000
Cost of 1 Family Kit with Dry Rations & Toiletries: ₹ 1200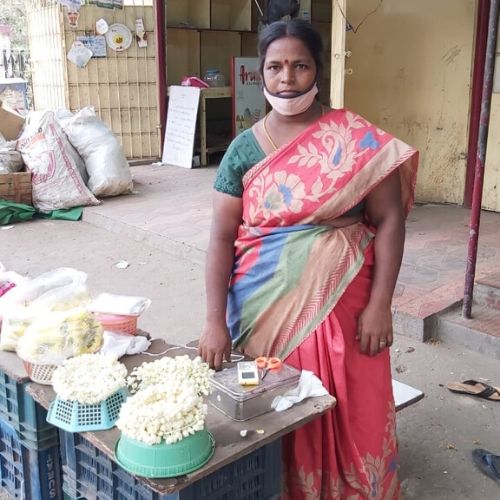 Financial Relief For Street Vendors #UnitedForStreetVendors
The COVID-19 pandemic and the subsequent lockdown has been quite bleak for street vendors who had to go for months without a daily income. UWC has identified many such families who are in dire need of your help to restart their lives. We seek to provide financial aid equivalent to 1 month's pay for them.
To help 1 affected family in a Tier – I city: ₹ 7000
To help 1 affected a Tier – II city: ₹ 5000
This basic income will help them pay for essentials such as food, water, medicines, electricity, and so on. We request you to donate generously and help the street vendors in our city tide through these difficult times.
Every donation is a gift of hope - for individuals, families, and communities.
Thank you for your contribution!
Where are you supporting us from?
What causes would you like to support?
Choose a currency to give in
Choose how you would like to give
United for Street vendors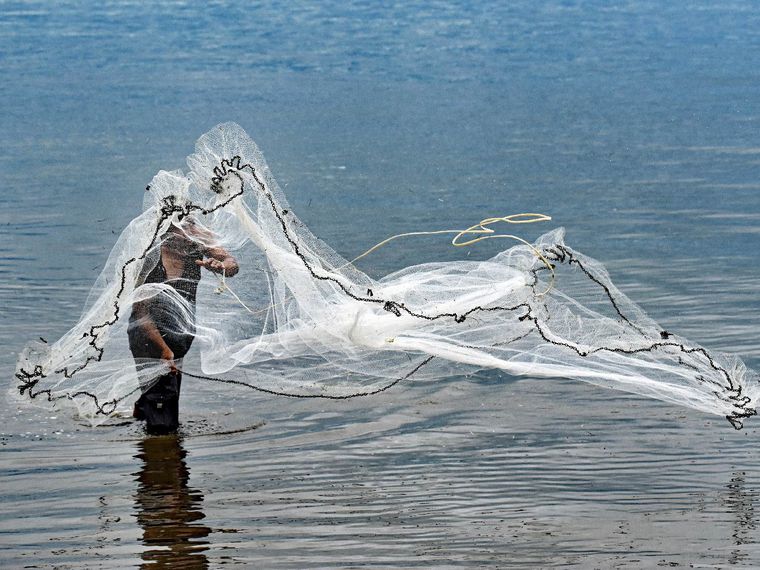 Help us provide a month's pay to street vendors
struggling under the extended lockdown in Tamil Nadu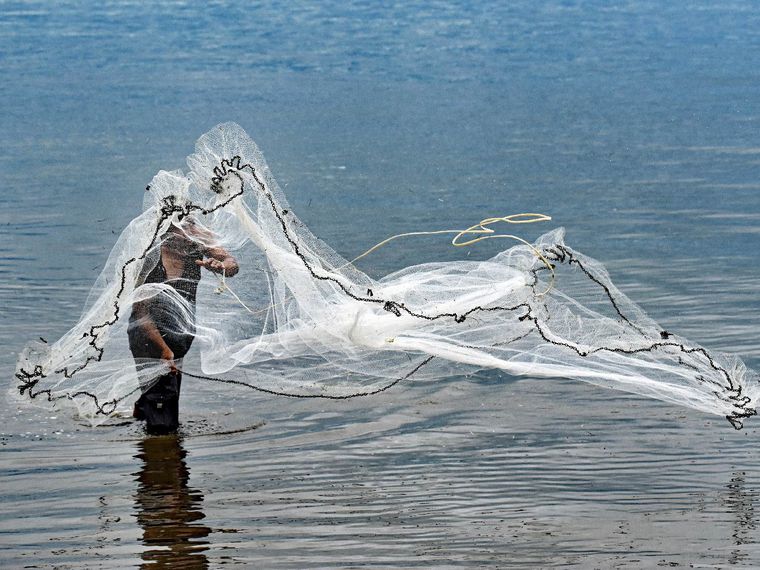 UWC's intends to improve groundwater recharge, aquatic life, and green cover in Tamil Nadu by reviving and preserving its water bodies through a sustainable Waterbody Rejuvenation program.
Some of the salient features include:
Data collection from local government authority
Site visit for preliminary understanding of the existing condition of Waterbody, including flora and fauna study, conditions of Inlets and outlets of the lake, the status of bund and waste weirs, characteristics of catchments areas, solid waste management, point and non-point sources of pollution, etc.
A topographical survey using Digital Global Position System (DGPS) to detail out the extent of the lake, bed levels, contours, sections, surrounding developments, encroachments, etc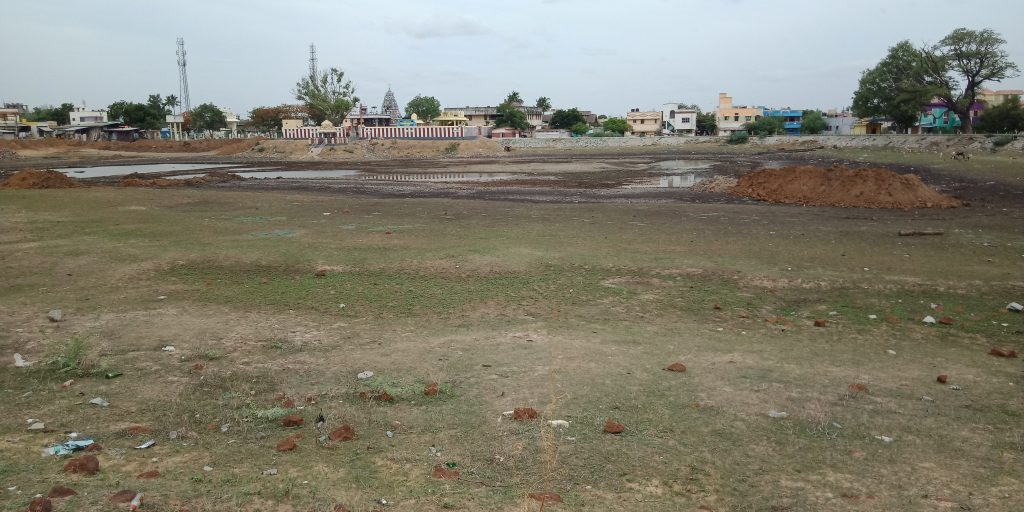 UWC plans to clean and rejuvenate as many water bodies, creating a microclimate for aquatic flora/ fauna and tools for improved watershed management and areas for recreation.
Prepare the rooftop and set back areas to capture rainwater
Pipeline (will depend on the site conditions and will differ from site to site)
Rainy Filter
Digging for the pipeline which is going to sump or recharge pit
Masonry work
Civil work for chamber construction, floor renovation after the breakage.
Sump construction. It based on liter per rupees
Construction of a Recharge pit
Want to volunteer in our projects?