A snapshot of our successful programs, personal learnings, and impact stories from the ground.
Smokeless Chulhas: The Healthier Alternative For Hazardous Firewood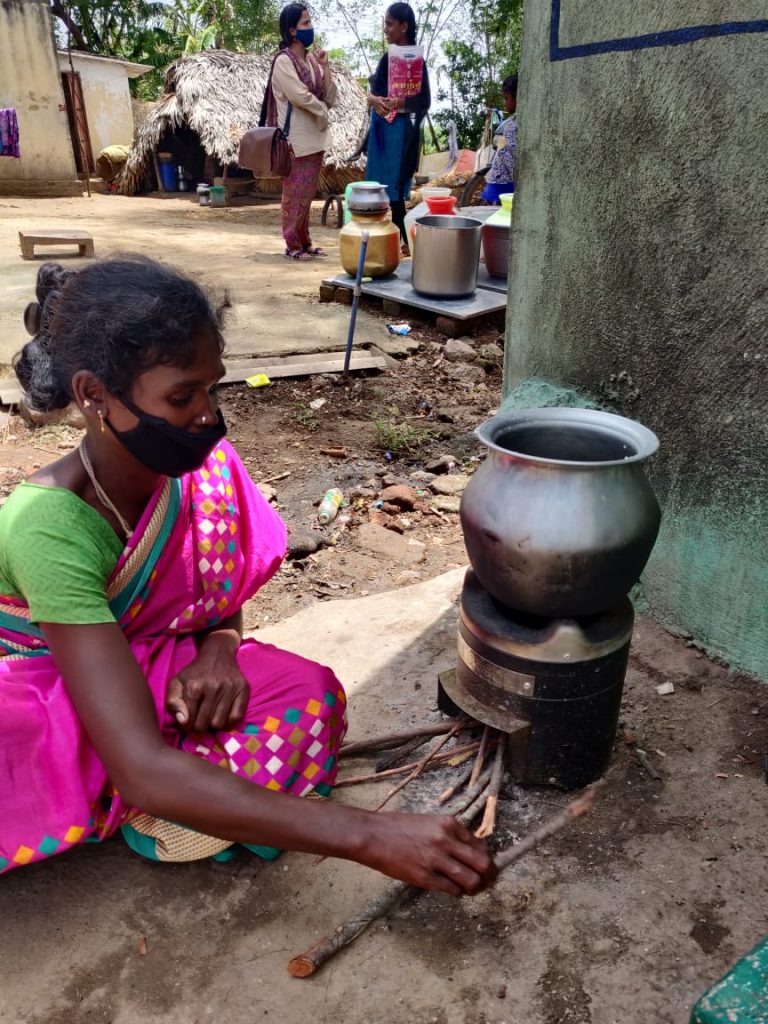 As part of UWC's integrated village development program, a baseline survey across Perunagar and Mannam Nagar revealed that 70% of households in rural and suburban Tamil Nadu use firewood to cook. This was noticed in 65 out of 91 households in Perunagar and Mannam Nagar, where residents are not able to afford proper gas stoves or cooking equipment. Extended use of firewood causes respiratory issues for women above the age of 40 due to constant exposure to the smoke produced by the wood. Further, this has also resulted in stillbirths and heart diseases as well. 
91 smokeless chulhas were distributed with the aim to provide a health-friendly alternative, results of which will be found during the endline survey soon. 
#UnitedAgainstCovid19: Phase I of Vaccination Drive Completed
In Frame: Caterpillar employees await their  vaccination in Tiruvallur. 
In Frame: 3 step registrations underway  for Caterpillar employees in Chennai. 
In Frame: Beneficiary receiving their vaccine in Tiruvallur.
Vaccination has been proven to be an important aspect of building immunity against COVID-19. UWC, with the support of Caterpillar India, has launched a vaccination drive across the country in an effort to combat vaccination hesitancy.
For every caterpillar employee that gets vaccinated, 4 people from rural India will be vaccinated. Over the past two weeks, 2,600 citizens have been vaccinated, with 2,070 of these vaccinations taking place in Tiruvallur and the rest in Chennai.
The overarching goal for this vaccination drive is to administer doses to 20,000 community members across India.
Efforts to Revive Tamil Nadu From Covid-19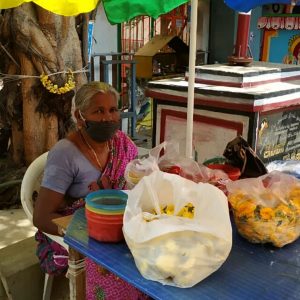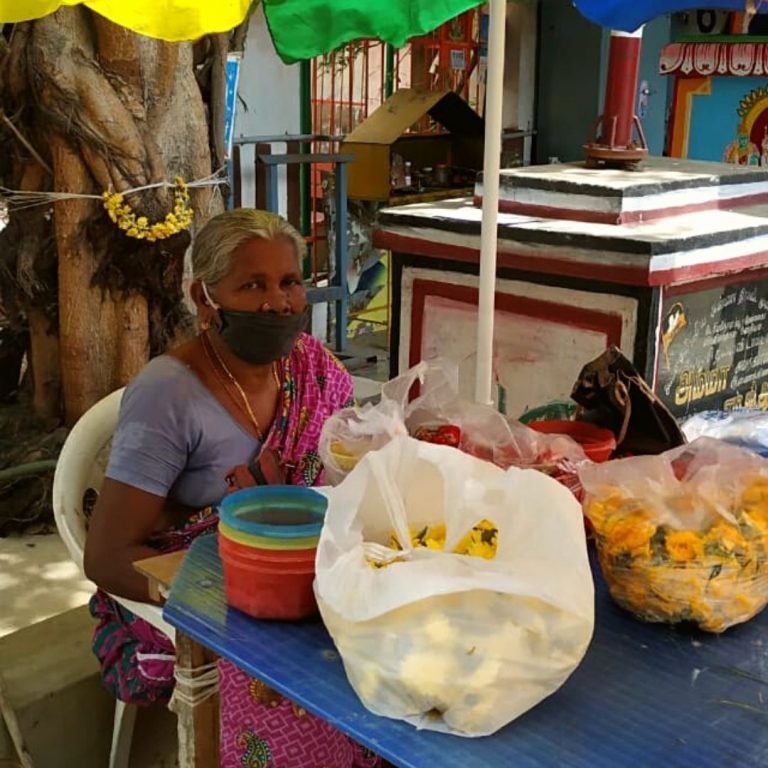 Providing Financial Aid To Tamil Nadu's Street Vendors
Street vendors of Tamil Nadu have been facing drastic impacts of the pandemic, since 2020. Just as they began to recover, the second wave hit and brought with it a new set of challenges for them. To help restart the lives of the affected, UWC has relaunched the financial aid program for street vendors of Tamil Nadu. The project will cover 5000 street vendors across Tamil Nadu, who have been directly impacted by the second wave of Covid-19. In the first phase of aid distribution, 600 beneficiaries in total have been identified and paid.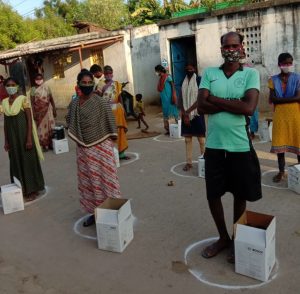 Dry Ration & Hygiene Kit Distributions For The Poor
The pandemic has had major unseen effects on rural Tamil Nadu. Economically backward families face immense difficulty in affording basic hygiene products, the lack of which leads to further deterioration in health across underprivileged communities. United Way Chennai in collaboration with Nivea, distributed hygiene kits across 9 backward districts in Tamil Nadu. Simultaneously, dry ration and hygiene kits have been distributed in Villupuram district, providing 1,452 underprivileged families with essential items for their well-being.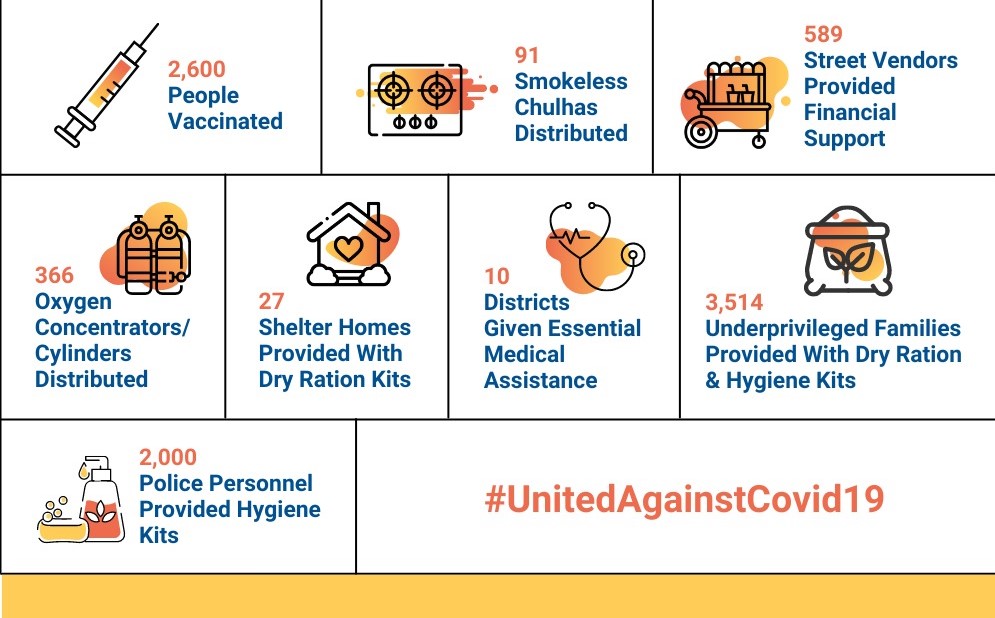 Feats By
United Way Chennai
Want to partner with us for your CSR projects?