A child with locomotor disability, Tilak struggled to reach the washbasin in his school
With our accessible handwash stations, he's now able to wash his hands and we couldn't be happier!
#UNITEDFORHEALTHANDSANITATION
72% of government schools in India do not have running water facilities
Every human being has the right to clean drinking water, sanitary living conditions and hygiene. Collectively termed WaSH, these three factors are necessary pillars for living a healthy life. Yet, even in the 21st century, many parts of TN are still in dire need for fresh drinking water, adequate toilets, safe waste disposal and hygiene education.
Together, we can transform the current landscape.
Creating a hygienic environment for all
For many rural families, the only means of safe drinking water is to buy water cans worth Rs. 30. They must do so once every 2 days to meet their family's daily water demand. UWC provides easy and affordable access to safe drinking water by setting up RO plants in these communities, reducing the cost of sourcing water to just Rs. 7-8 while also ensuring the quality of water.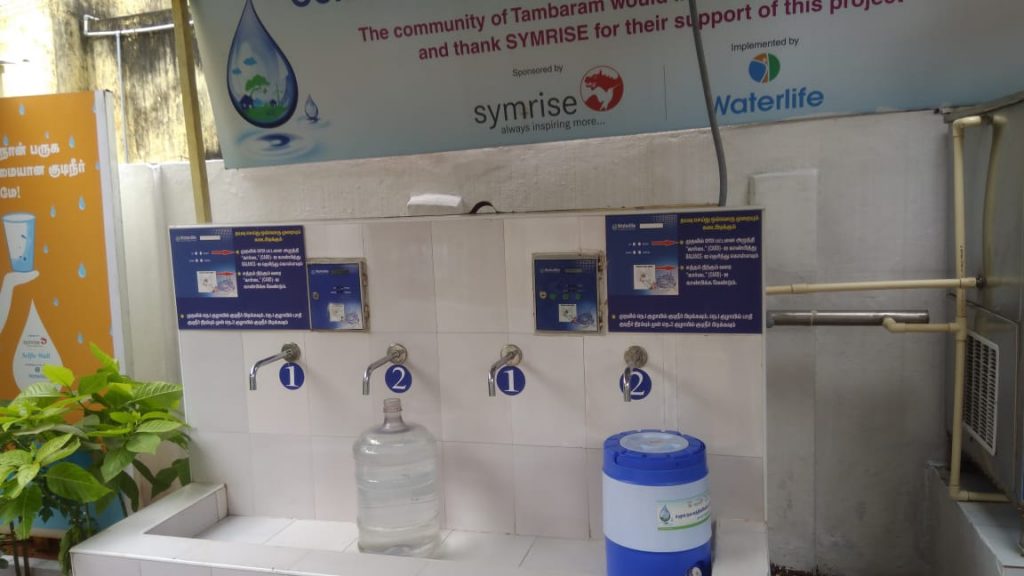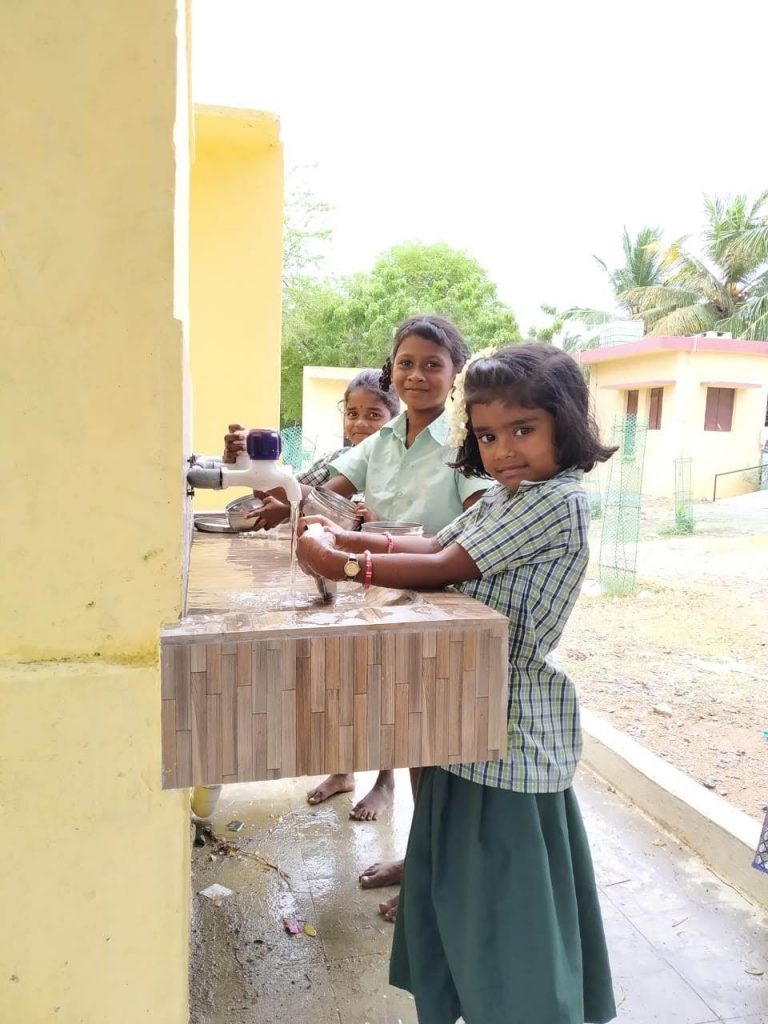 Creating ample sanitation facilities through WaSH
Only 26% of schools in Tamil Nadu have toilets for students with special needs. Following UNICEF's WaSH guidelines, we build accessible toilets, hand wash stations and ensure access to running water in all schools that we work in. We also educate children on using the facilities correctly, safe handwashing practices, toilet hygiene and building personal hygiene habits at school & home.
Opening the conversation about menstrual hygiene
In semi-urban and rural areas, many adolescent girls drop out of school due to lack of facilities such as a separate washroom for girls. Alongside our infrastructure efforts, we are challenging the myths, misconceptions and taboo surrounding menstruation by educating girls aged 11 to 15 about safe menstrual hygiene practices, maintaining reproductive health, managing hormonal disorders such as PCOD/PCOS and preventing diseases.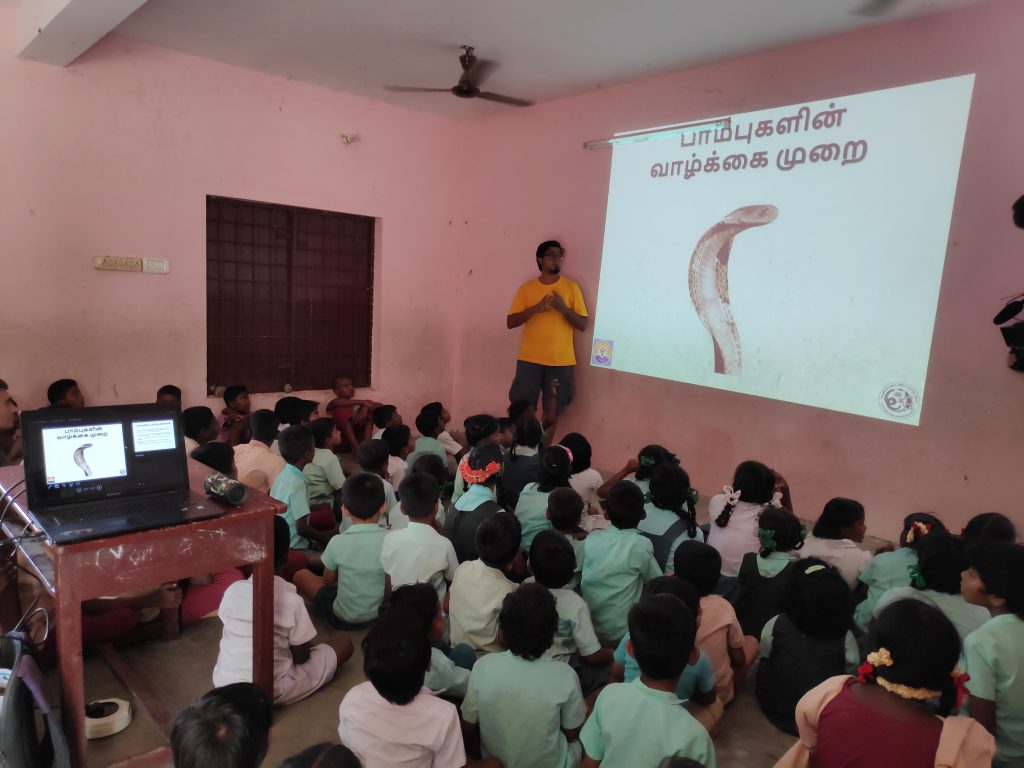 Preventing snakebite deaths in rural Tamil Nadu
A WHO study reveals that a shocking 1.2 million Indians succumbed to snake bites in the last 20 years, of which many are young children. These deaths can be easily prevented through proper first aid and immediate hospitalization. In all rural & peri-urban schools that we work in, we conduct awareness drives on snakebite mitigation to educate parents and children about the types of native snakes, right first-aid measures, common do's and don'ts etc.
Community RO Plants built
Savings per month per family
Want to volunteer in our projects?